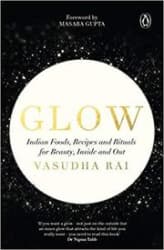 It Started With a Friend Request (Paperback)
1 Views
|
Verified on 17/06/2019
Product details:
About The Book
Why don t we feel the moment when we fall in love but always remember when it ends?
Akash is young, single and conservative with a preference for girls with brains than in miniskirts. One day, he runs into free-spirited Aleesha at a local discotheque. A mass-media student, Aleesha is a pampered brat, the only child of her parents who dote on her. This brief meeting leads them to exchange their BlackBerry PINs and they begin chatting regularly. As BlackBerry plays cupid, they fall in love. When they hit a rough patch in their life, Aditya, Akash s close pal, guides them through it.
But just when they are about to take their relationship to the next level, a sudden misfortune strikes. Can Aditya bring Akash s derailed life back on track?
It Started with a Friend Request is a true story which will make you believe in love like never before.
About The Author
Sudeep Nagarkar has authored eight bestselling novels-Few Things Left Unsaid, That s the Way We Met, It Started with a Friend Request, Sorry, You re Not My Type, You re the Password to My Life, You re Trending in My Dreams, She Swiped Right into My Heart and All Rights Reserved for You. He is the recipient of Youth Achievers Award and has been featured on the Forbes India longlist of the most influential celebrities for three consecutive years. He also writes for television and has given guest lectures in various renowned institutes like IITs and organizations like TEDx. His books have been translated in various languages like Hindi, Marathi, Gujarati and Telugu.