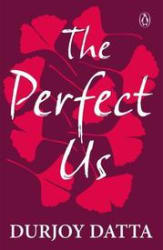 The Perfect Us (Paperback)
0 Views
|
Verified on 24/06/2019
Product details:
About The Book
Love is: not having to hold back . . . but will she ever truly lethim in?
Avantika is an investment banker, an ambitious go-getter and theexact opposite of Deb-a corporate professional turned failedwriter, turned scripter of saas-bahu serials.
They ve been together for ten years, surviving rave parties, collegeand annoying best friends, including Shrey, who has no respect forpersonal boundaries, and Vernita and Tanmay-the enviable andannoying it couple who seem to have it all.
And marriage. But now, Avantika wants to take the next step. WillDeb be able to catch up? Or will it rip them apart? As much as hemight try to prove that he s the one for her, Deb is still not goodenough. Not as long as Avantika is broken and her past looms inthe background-pushing her, troubling her, goading her toquestion if their love is enough.
Will Deb be able to find their perfect place?
The Perfect Us is love s struggle to find the happily ever after. . .
About The Author
Durjoy Datta was born in New Delhi, India, and completed adegree in engineering and business management before embarkingon a writing career. His first book-Of Course I Love You!-waspublished when he was twenty-one years old and was an instantbestseller. His successive novels-Now That You re Rich! ; She BrokeUp, I Didn t!; Ohh Yes, I Am Single!; If It s Not Forever; Till the LastBreath; Someone Like You; Hold My Hand-have also foundprominence on various bestseller lists, making him one of thehighest-selling authors in India. Durjoy also has to his credit twotelevision shows, Sadda Haq (Channel V) and Veera (Star Plus), bothof which have done exceedingly well on Indian television. Durjoylives in Mumbai, loves dogs and is an active Crossfitter.