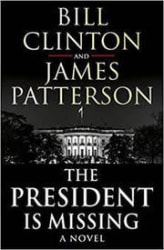 The President is Missing (Paperback)
0 Views
|
Verified on 09/06/2019
Product details:
About The Book
Amid an international crisis, the impossible has happened. A sitting U.S. President has disappeared.
What follows is the most dramatic three days any president has ever faced - and maybe the most dramatic three days in American history.
And it could all really happen.
Full of details only a president could know, Bill Clinton and James Patterson have written the most authentic - and gripping - presidential thriller ever.